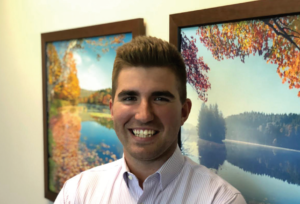 Daniel Rieger is a student at Gettysburg College. He recently finished his freshman year and is planning on declaring a major in a program specific to Gettysburg known as Organization Management Study. Daniel's interest in finance was sparked at a young age when he began investing with thoughtful guidance from his grandfather. He also participated in various finance-related classes and business clubs during his high school career.
Taking the initiative after just his freshman year of college, Daniel will continue to grow his passion and knowledge in finance as a summer intern with Sensenig Capital Advisors. Managing and growing his own portfolios have helped him directly relate to his everyday work here at our firm.
Personally, Daniel is an avid golfer and quickly earned a spot on Gettysburg's collegiate golf team. In his free time, Daniel enjoys spending time on the golf course, going to the gym, and working around his family's farmhouse.
Please join us in welcoming Daniel to our firm for the summer. He can be reached at daniel@sensenigcapital.com