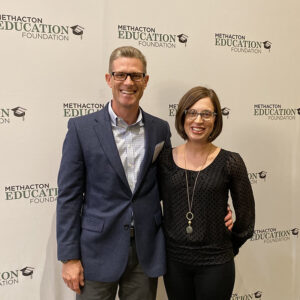 Sensenig Capital Advisors was blessed to support the Methacton Education Foundation's 1st annual Apex Awards. Beth and Jeremy represented our firm among many local area residents and business owners to raise funds for educational programs in the Methacton School District.
About Methacton Education Foundation
Vision: To inspire excellence and innovation in the Methacton School District.
Mission: To provide supplemental funding for innovative educational programs and initiatives to enrich student learning.
The Methacton Education Foundation, organized in 2009, is an independent, 501(c)(3) nonprofit based upon the philosophy that public education can be endowed through a broad-based system of community support, thus providing another avenue for enhancing and augmenting educational opportunities in the Methacton School District.
To learn more about the Methacton Education Foundation click here.