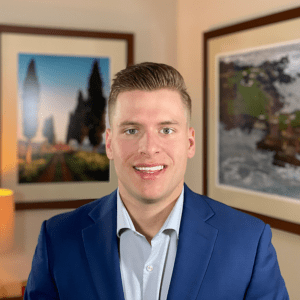 The team at Sensenig Capital is proud to share that our own, Kevin Hartnett, was recently quoted on wealthtender.com in an article titled "Understand the Lifetime Income Projections Coming to Your 401(k) Statement".
Kevin is featured in Wealth Tender's "Expert Perspective: Financial Professional Insights on Lifetime Income" section. Here's an excerpt from the article:
"The SECURE Act offers useful information, but only if you can understand it. If you're an American worker who hasn't been living under a rock since you started earning a paycheck, you know that saving for retirement is crucial, but is much more challenging compared to participating in a defined benefit pension like those enjoyed by our grandparents' generation."
We encourage you to read the entire article by clicking here.
About Kevin Hartnett
Kevin Hartnett serves our firm's clients with the purpose of helping to discover and achieve their financial and life goals. Kevin attended Gettysburg College and graduated with a B.A. in Economics and a Minor in Business. He was also a competitive member of the collegiate swim team.
Learn More About Kevin
About Wealth Tender
When it comes to organizing your finances, there's a lot to think about. Educating yourself on topics such as money management and investing is highly advisable if you want to keep your personal finances healthy. However, there are also times when you'll want to consult a professional. We coined the term wealthtender to describe financial professionals and educators passionate about helping others reduce financial stress and increase their wealth.
Visit Wealth Tender